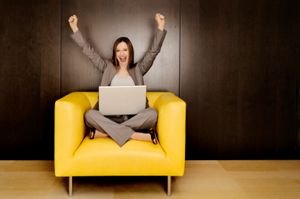 In this section you'll find information regarding the people, culture, and physical plant of our company. If you want to know where we're located, our hours of business, or simply what makes us tick, just follow the provided links for more information.
It's extremely important to us that our clients know whom they're doing business with. Once you take the time to find out what we're all about, we're confident you'll like what you see.
10 Great Reasons to Buy Forms from Craig Business Forms:
1. We serve as a singular source, representing a variety of different vendors.
2. We provide services, not just products.
3. We stay abreast of technological developments.
4. We offer custom solutions to your problems.
5. We can get the best products, price, and delivery combination.
6. We sell the majority of products in the marketplace today.
7. We are true business partners.
8. We specialize in helping businesses of all sizes.
9. We can help out in a crisis.
10. We subscribe to the Print Services & Distribution Association promise - ethics is the foundation of good business.
When you work with a print distributor that belongs to the Print Services & Distribution Association, you can be confident that your distributor partner has the training to serve your company and resources available to help make your business successful. Since 1946, print distributors have recognized that membership in the Print Services & Distribution Association is key to their growth and professional development. Craig Business Forms is a proud member of PSDA.
Read reviews of Craig Business Forms on Merchant Circle! Just click on the Merchant Circle logo below.