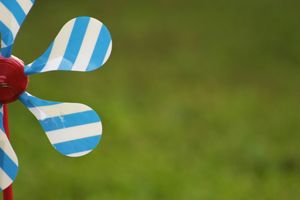 We love what we do. The passion we have for our work enables us to take ownership of our clients' projects. We constantly strive to deliver the highest-quality products possible.
There is no greater satisfaction than delivering a finished product that helps a client reach their goals and objectives. To learn more about our approach to customer service, follow the provided links for more information.
Our Mission And Promise To You
Our mission is to exceed client expectations by providing the highest-quality product possible in a timely manner. We create long-lasting, prosperous relationships by working with our client partners to form solutions for all of their printing and promotional needs.
Company History
Craig Business Forms was established in 1963, the same year Craig Kalbfleisch was born. His father, Bob Kalbfleisch, had worked in business forms sales for many years. Bob embarked on his future as an entrepreneur and opened his own company. His wife, Mary, kept the books. They named the business after their then-newborn son, Craig.
Bob set up his office in a corner of the basement in the Kalbfleisch home. Business was good, and it eventually took over the entire basement. Later expansion and growth precipitated a move to our current location in a 10,000-square-foot office/warehouse in 2001. Additional staff was hired for sales and to run the new equipment for printing and finishing.
Craig has followed in his father's footsteps by working hard and treating customers with respect, thereby earning their trust. Together, they built this family-owned and operated business into the success it is today. Our dedicated sales and production staff support our company in it's efforts to continue earning your business.
We're proud of the strong roots we've built in our community. We pride ourselves on being a complete source for all of your business printing and promotional needs. The success of Craig Business Forms is founded on the main principle Bob established back in 1963: The customer is always first.
Craig devised a new twist on his dad's principle by creating Craig Business Forms' byline: "We form solutions". It is Craig's philosophy to provide what ever it takes to solve a customer's problem or meet a need.
Craig Business Forms has always been on the leading edge of technology. We understand that an investment in technology today can actually save money in the future by improving efficiencies.
We will continue to evolve as a diversely skilled, fast-moving team of professionals ready to learn from each other and meet whatever challenges our clients may face. We launched this cutting-edge Web site to make it easier for our clients to request estimates, place orders, check proofs, or transfer files online. We hope you find it as helpful as we do.